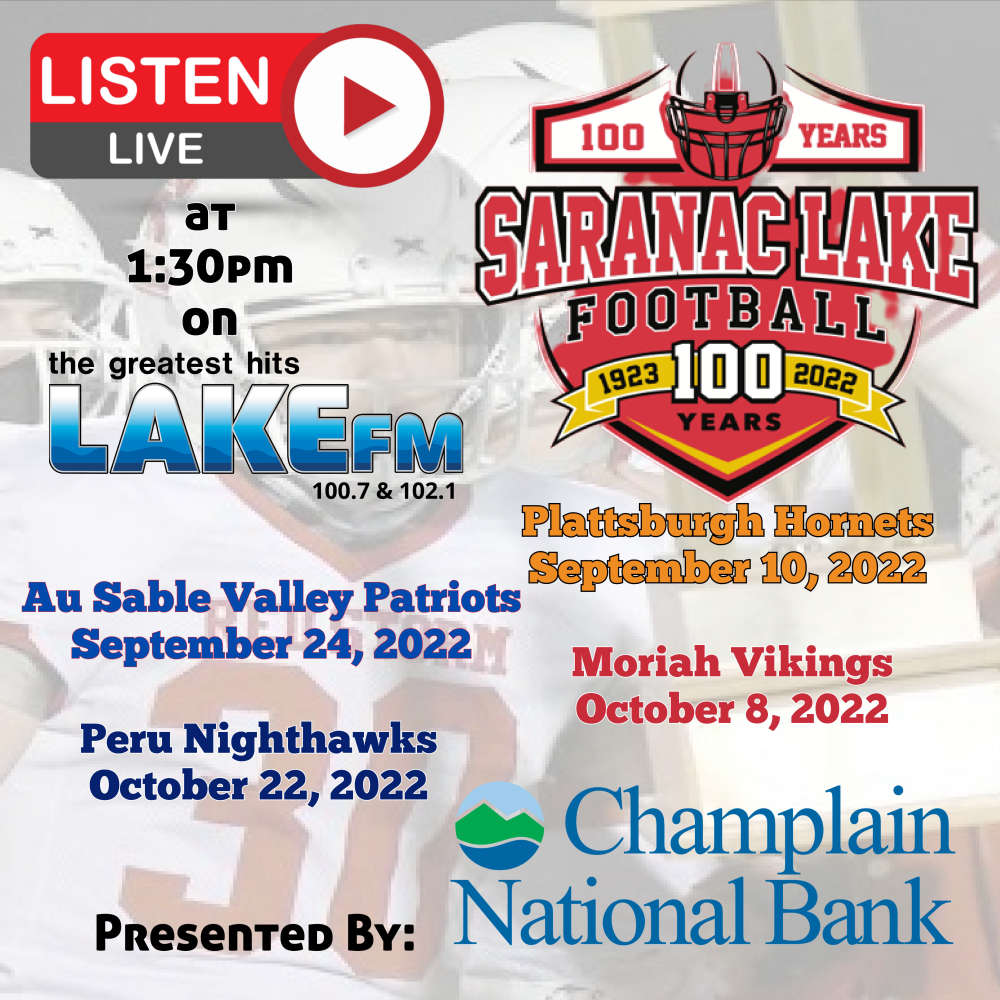 It's the Centennial Season of high school football in Saranac Lake!
Catch all the RED STORM home games live this fall on 100.7/102.1 Lake FM Presented by:
Champlain National Bank.
Join Glenn Burnett for the call!
Kick off is at 1:30pm
Hear interviews with Saranac Lake football alumni during the Hyde Fuel Halftime Show.
Win a $50 gift card to The Downhill Grill during the 4th Quarter Text to Win Contest!
Attend the game in person for a chance to snag a Hyde Fuel Centennial Season T-shirt given away at each home game by the 5th Quarter Club!
Saranac Lake Football on Lake FM is brought to you by:
Coakley Home and Hardware
Trudeau Sand and Gravel
The Downhill Grill
Hyde Fuel
Carcuzzi
Duff's Dumpsters
Evergreen Auto Center
Taylor Rental
The Hotel Saranac
Upstate Auto
Woods and Waters
GO RED STORM!!! Go Saranac Lake!